Life today can be tough, even for the strongest amongst us. With the knowledge that more children and young people than ever before are reaching out for help with their mental health. The Ellie Soutter Foundation would like to bridge the gap and make available, advice and help which is to often much to hard to find.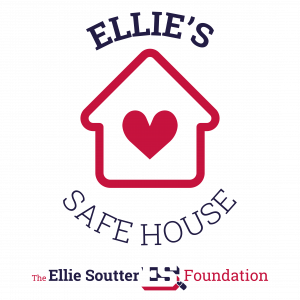 Ellie's Safe house is a community led program, funded and run by The Ellie Soutter foundation. It is purpose is to provide both a virtual confidential meeting place and frequent workshops for children and young adults. A place where they can find compassion, advice and speak to professionals about bullying, stress, anxiety and relationships. The safe house will advise people on their social wellbeing and organise ongoing therapy sessions if required.
We're here to make sure the youths in our community get the best possible support and have the resilience to overcome life's difficulties.
Life isn't easy … in fact it can be really tough at times.
Here at the Ellie Soutter Foundation, we don't claim to have all the answers but the point of it is to start somewhere. To offer you something new, something you don't already have, a new support network, connections to experts you haven't had the opportunity to meet and speak to before, a bit of guidance through some of the tough stuff and also a bit of help when you need it. Ellie's Safe House believes that by building stronger foundations , you can live a happier and healthier life and we want to help you do that
We are here to listen to what you need. From there we will plan sessions and workshops to help you with the things you find difficult. Or, if you just need someone to speak to, we are here.
We are active on Instagram and Facebook so please follow us. We will let you know about the latest workshops, provide valuable information to help you navigate through some of the difficult parts of life and we'll have lots of help and advice from the experts.
Ellie's Safe House also wants to build something that promotes a better, kinder world for us all. Be part of it.
We are working closely with two therapists to offer support and advice should you need it.
Please contact them if you feel you need any help. They are able to offer therapy in both French and English.

Need Help ?
01 46 21 46 46
English Speaking 15h/23h daily

Besoin d'appeler ?
09 72 39 40 50
Anonyme et gratuit  24h/24  7j/7
Whether it is in the form of a donation or a corporate partnership. You can support our work by donating to the Ellie Soutter Foundation.