Maisie and Ellie snowboarded together from a very young age, sharing a mountain, a friendship group and a passion for all things action sports. It seemed only natural that Maisie become the first supported athlete to join Ellie's team, benefiting from funding to support her training and competition schedule.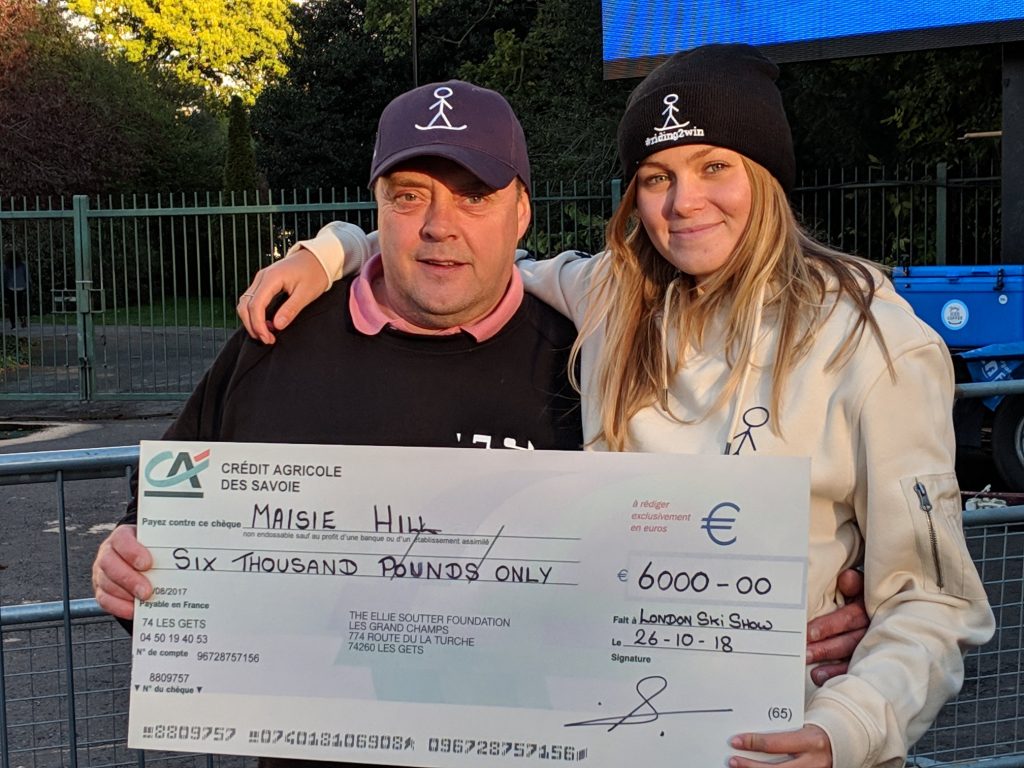 WHAT'S YOUR ULTIMATE CAREER AMBITION MAISIE?
My dream is to have as much fun as possible on my board and push myself to my limits to hopefully one day become champion of the world!
GIVE US A SUMMARY OF YOUR SNOWBOARDING CAREER TO DATE…
Up until now I've won British and French championships a number of times, I've come in the top 5 in many europa cups events, competed for team GB with Ellie at the 2017 European youth Olympics and I came 2nd in the World Rookie Tour in Italy 2019.
WHAT ARE YOUR OBJECTIVES FOR THE NEXT 12 MONTHS?
This year I intend on hugely progressing on my tricks in training. I also want to take time to ride with my friends who's dreams are the same as mine, and in that way there is no pressure because it's all about falling over, laughing about it, and getting back up again. My goals are to compete in as many europa cup competitions as I can and podium so I will be able to move on to the world cup circuit  next season.
IF YOU WEREN'T A PROFESSIONAL SNOWSPORTS ATHLETE, WHAT WOULD YOU BE DOING?
I don't like to think too much about what I would do with out snowboarding but I would like to think I'd be a mountain climber or a professional rock climber as I love being outdoors and in the forests. All I can say is, Thank You snowboarding.
Follow Maisie's progress on her social channels: