Éire Rowland-Evans, an 18 year-old bobsleigh athlete based in Swansea, has been accepted onto The True Athlete Project's Global Athlete Mentoring Programme.
The programme pairs Olympic, Paralympic and other elite senior athletes with aspiring juniors in a nurturing, year-long relationship. Together, mentor and mentee journey through TAP's holistic curriculum, exploring themes like nature and connectedness, mindfulness, athlete identity, and more!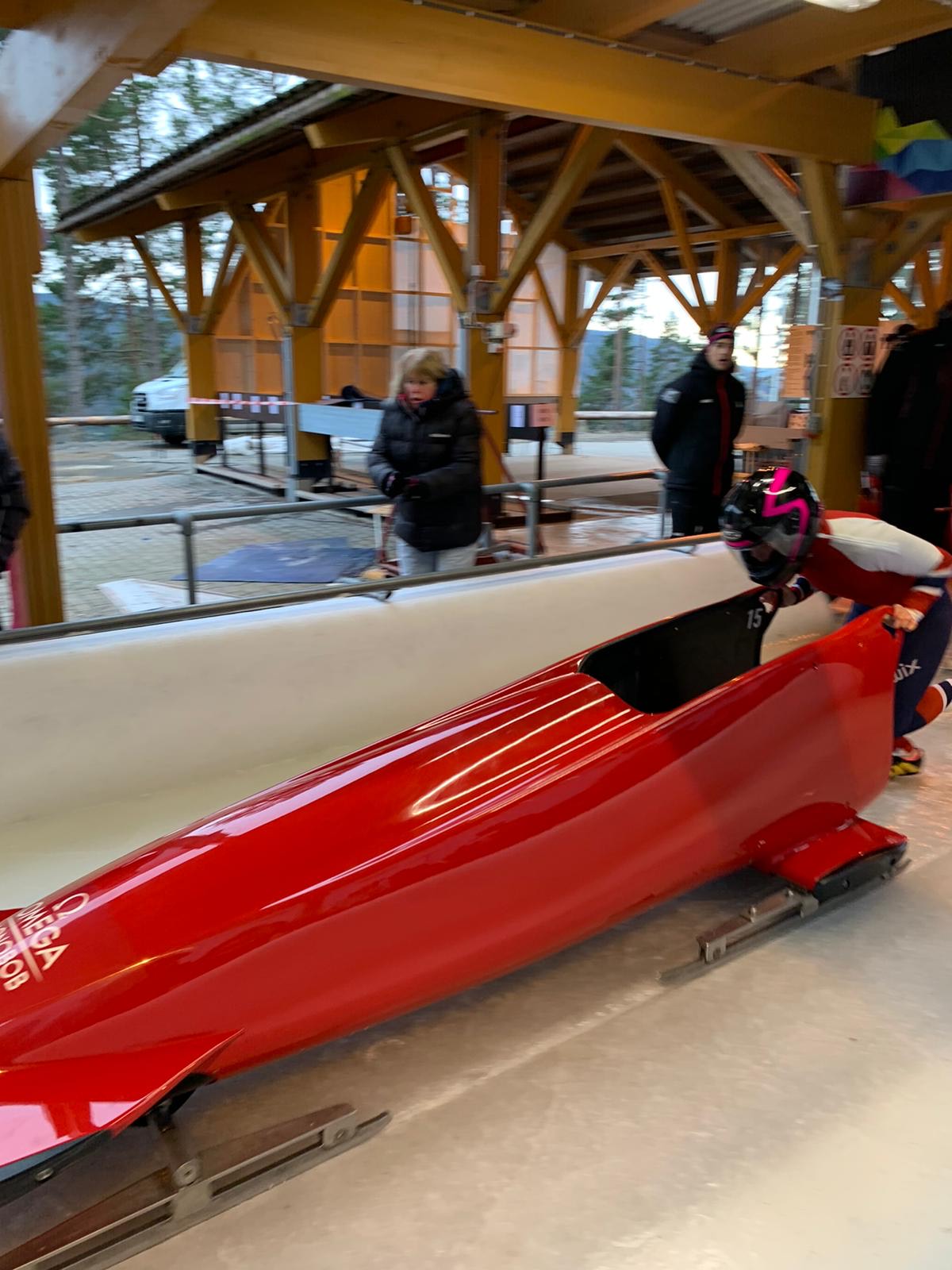 Éire has received a scholarship to the programme, thanks to funding from a private sponsor to The Ellie Soutter Foundation (TESF). Founded by Tony Soutter to support talented young winter sport athletes through funding initiatives, mental health awareness and a full mind and body package, following the tragic death of his daughter Team GB athlete, Ellie Soutter on her 18th Birthday.
Éire says,
I am so excited to be working with both TAP and TESF. I am so thankful to have been given such an amazing opportunity to help me showcase and develop my skills in order to grow as an athlete, by learning from some of the best athlete mentors in the world. I can't wait to get started!
Éire achieved a world ranking of 20 and now aims to represent GB at the 2026 Winter Olympics in Milan Cortina. Eire was also accepted for the program on the strength of her volunteering.
She helped to raise £50,000 for Gloucestershire Young Carers, an organisation close to her heart, as well as supporting children with special needs. She was also an army cadet for 8 years, becoming the highest ranking cadet in her platoon. She has been paired with current senior Wales hockey goalkeeper, Rose Thomas. Rose has 73 caps for Wales, has competed at a Commonwealth Games, and was the FIH Hockey World League Best Goalkeeper in 2016. Rose says,
I am thrilled to be partnering with such a talented and driven athlete. After a challenging year, it is more important than ever that athletes have mental health and well-being support. The TAP programme is a safe space to share their experiences and develop their skills to become a better person and athlete. I am looking forward to providing 100% support to Éire as we work through this holistic programme.
Programme director, and two-time British Olympic fencer, Laurence Halsted adds:
The aim of the programme is to support the person behind the athlete, giving them someone to talk to about any challenges they might be facing – in sport or in life. Conveniently, when a person flourishes, so too does their performance!
Éire and Rose are part of a diverse cohort of 68 athletes across 33 sports and 10 countries. If you're interested in joining a future cohort, visit www.thetrueathleteproject.org/early-interest or email laura@thetrueathleteproject.org
If you'd like to support The Ellie Soutter Foundation, visit https://theelliesoutter.foundation/ or email Tony Soutter – tony@theelliesoutter.foundation
NOTES TO EDITORS ABOUT THE TRUE ATHLETE PROJECT
The True Athlete Project believes in the power of sport to make a positive difference. However, we are acutely aware that sport often fails to live up to its full potential, leading to high rates of dropout, burnout, bullying, anxiety, depression, and suffering. TAP works across disciplines to design mindful training techniques that engage sport as a powerful tool for self-mastery and increased overall awareness. Our practical approach to changing the culture of sport aims to improve performance, nurture mental wellbeing, and cultivate a more compassionate world – all in one!
TAP website: www.thetrueathleteproject.org
Recent Sunday Telegraph article about The True Athlete Project:
Quotes about TAP:
"TAP is a fantastic human adventure" – Anne-Sophie Thilo, TAP Mentor & Olympic sailor
"Wellbeing, balance and thriving as a person are an integral part of ultimate performance and getting the most out of sport, so it is a real privilege to be able to contribute to this project." – Frances Houghton, TAP Mentor & GB Olympic rower
"I am a strong supporter of The True Athlete Project. It is an inspired initiative to demonstrate the power of sport as a force for good. And it can be of massive value to individual sportsmen and women, helping them achieve mental well-being." – Norman Lamb, former UK Health Minister & TAP advisory board member
ABOUT THE ELLIE SOUTTER FOUNDATION
The Ellie Soutter Foundation supports talented young winter sports athletes both financially and personally, to help them reach their potential and fulfil their dreams. The purpose of the Foundation is to identify and provide support for young people, who have a demonstrable talent for winter sports and would otherwise be unable to maximise their potential because of a lack of financial resources. This will be achieved by providing grants for equipment, training, travel, competing and accommodation.
If you'd like to support The Ellie Soutter Foundation please email Tony Soutter – tony@theelliesoutter.foundation